If you think you have spare money and you would like tu support our webhosting fees than here is option :)
Ja a Adelka jsme se rozhodli, po vice jak dvou letech nasi "vazne" znamosti, ze se proste jednoduse vezmeme.
Organizace svatby neni jednoducha vec ale s mou nastavajici to je urcite jednodussi nez kdybych mel vse zarizovat sam:)) Tady je tedy svatebni oznameni, ktere jsme spolu dali dohromady...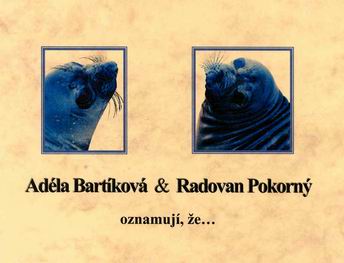 ...


...


...


...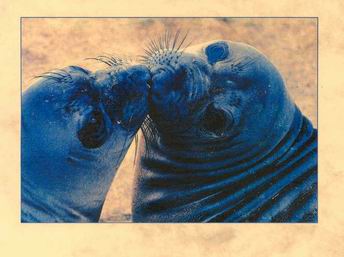 ...


...


...


...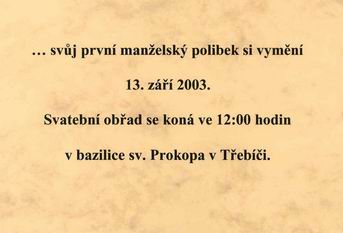 ...


...


...


...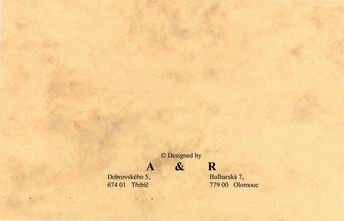 Takze pro ty, kteri maji problemy s nacitanim obrazku - jsou tam takovi roztomili tuleni a svatebni obrad se kona v

bazilice sv. Prokopa v Trebici, dne 13. zari 2003 ve 12:00
.
Svatebni oznameni | Log-in or register a new user account | 7 Comments
Comments are statements made by the person that posted them.
They do not necessarily represent the opinions of the site editor.
The Dino
Penelope, nice to hear from you again and thanks for joining. Did you managed to run Skype? if yous ...


penelope
Hey Dino and adela!! i found yr website! haha...Haven't been in contact with yous for soOoo soOo lon...


The Dino
Great Jock, we are looking forward. Let us know in advance like 2 months before you come so we are n...


Jock
Hey, Dino and Adelka Hope all is well with both of you. I will visit you in (your) Spring next y...


jump to Guestbook ...